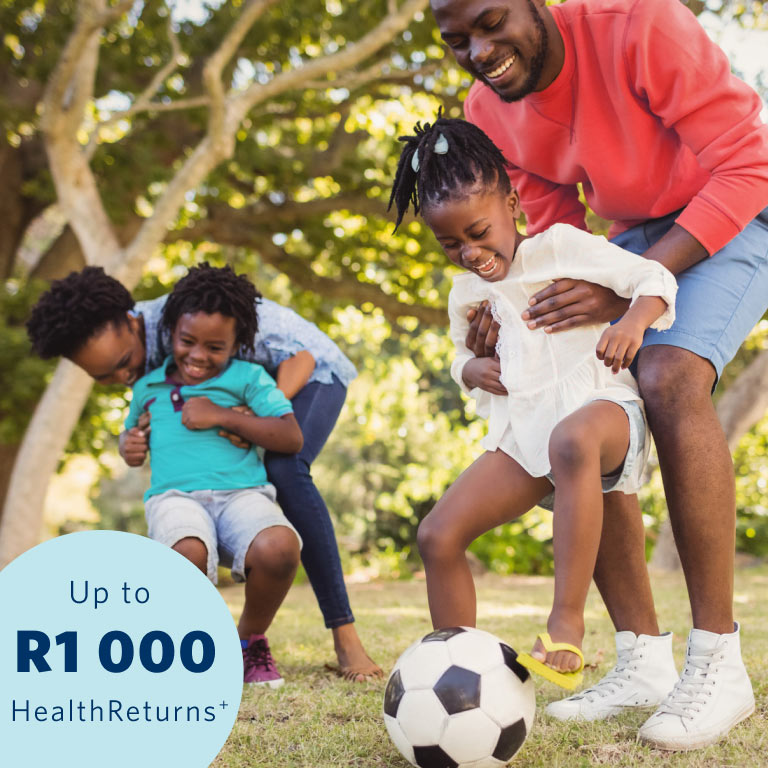 Affordable medical aid
Finding the right healthcare cover shouldn't be a pain in the neck. As one of the most trusted medical aid schemes in South Africa, we can help you find the best medical aid option to suit your individual or family needs, with industry-leading benefits.
Momentum Medical Aid Options
With Momentum Medical Scheme, you have access to a wide range of medical aid options and industry-leading benefits. Whether you're a student looking for the most affordable medical aid, a young professional, or a breadwinner who needs extensive cover for your whole family in South Africa, we've got you covered.
Momentum Medical Aid Plans
Cover that's value for money and meets your needs
Momentum Medical Scheme provides a complete range of medical aid plans, from affordable entry-level cover to fully comprehensive medical aid cover in South Africa.

Take a look at our options below to find the best medical aid option to match your budget and your needs and get an online quote in 4 easy steps.
Compare options
Included medical aid benefits
Every Momentum Medical Scheme member can enjoy a variety of benefits that include, preventative care, hospitalisation, Day-to-day Benefits, access to chronic medication, and 24/7 medical advice at no extra cost.
SAVE EVEN MORE ON YOUR MEDICAL AID
Take charge of your medical cover and costs with
Provider Choice
Custom, Incentive, and Extender Options give you the flexibility to choose your healthcare providers – hospitals, doctors, and pharmacies. You can choose to make use of Any, Associated, or State providers.

Save up to R1 000 on your monthly contributions when you choose to use Momentum Medical Scheme's Associated providers.
MOMENTUM VALUE-ADDED BENEFITS
Convenient, innovative features, unique to Momentum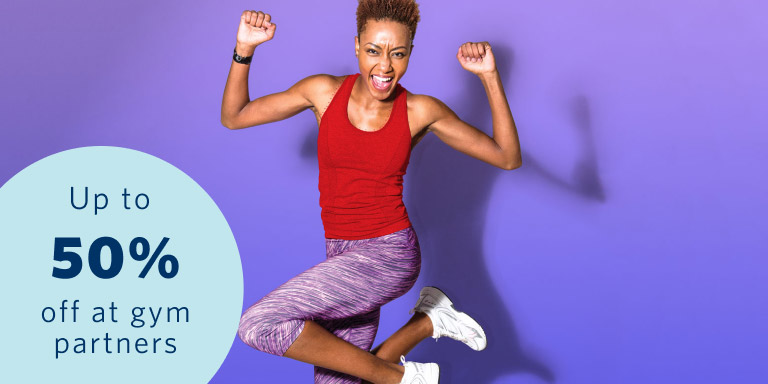 Momentum Multiply rewards and discounts
Healthy lifestyle rewards
Momentum Multiply is a rewards programme that guides, motivates and rewards you for taking everyday steps to live a better and happier life on your journey to success. Momentum Medical Scheme members get immediate access to benefits and rewards at a range of partners on the Multiply online shop with Multiply Starter.
More about medical aid
Learn how to get the best out of your medical aid in South Africa.
More information and contact us
Membership
How do medical schemes work?
The first important point to note is that the medical scheme belongs to you, the member.
All medical schemes in South Africa are non-profit organisations, governed by the Medical Schemes Act and regulated by the Council for Medical Schemes. The monthly contributions members pay to the scheme are pooled and used to pay for members' healthcare expenses, in line with the scheme's rules and the benefit option chosen.
What do medical schemes do with the contributions they receive from members?
Administration
Medical schemes contract with an administrator to handle all administrative processes on their behalf. These include the collection of contributions, the processing and payment of claims, the handling of any queries and member correspondence, etc. It can also include the marketing of the scheme. In turn the administrator receives a monthly fee from the scheme which gets disclosed to both the Council for Medical Schemes (the regulatory body that governs all South African schemes) as well as annually to members of the medical scheme. The administrator needs to ensure that the services contracted are performed in line with the Board of Trustees' expectations.
Acquisition, marketing and distribution
The marketing and promotion of the scheme can be outsourced to the administrator, including paying financial advisers to help grow the scheme with new members. Commission is tightly regulated and may not exceed 3%, up to a maximum of R94.77 per month, per membership.
Contributions
Medical schemes receive their income purely from members' contributions. This money needs to pay for all the claims they have to settle (known as healthcare costs) as well as all the contracted costs explained above (non-healthcare costs). Another important point to note is that schemes are not allowed to charge members different contributions based on their age, gender, health status or any other discriminatory factor. They may also not refuse any person membership and can, at most, apply certain waiting periods to minimise their risk.
Complaints and Disputes
Momentum Medical Scheme is committed to ensuring that the interests of our members are protected at all times.
This includes providing appropriate and adequate systems and processes to make sure we settle your claims timeously and providing a prompt response to any queries, complaints and disputes you may have. In order to affect this commitment, a Complaints and Disputes Policy and Procedure is in place. The full policy may be accessed here, the steps in summary are:
The Council for Medical Schemes(CMS) governs the medical schemes industry and therefore your complaint should be related to your medical aid. Any beneficiary who is aggrieved with the conduct of a medical scheme can submit a complaint. You can send your complaint in writing to the CMS via email at complaints@medicalschemes.co.za or via fax on (086) 673 2466. The CMS can also be reached telephonically on 0861 123 267 or you can visit medicalschemes.co.za for more information and for the necessary forms that will need to be completed.
Scheme Rules
Request Scheme Rules
Scheme Rules can be requested by Members of the Scheme. Log into your profile to submit a request.